The Power of Pause:
Finding Rest, Renewal, and Happiness in Our Busy Lives
an iRest® Immersion Weekend
with Fuyuko Toyota
21st -23rd October 2022
Online live-streamed event, plus recordings will be available for viewing after the weekend
Early Bird extended til 21st Oct : $340
Full fee normally: $395
When we pause, allow a gap and breathe deeply, we can experience instant refreshment. Suddenly, we slow down, look out, and there's the world.
Pema Chödrön
This weekend away from the busyness of your life is designed to guide you in mining the gold that is deep rest.
The collective mantra of our time – "I'm so busy" – is pervasive. Taking restorative time for yourself is a revolutionary act in favor of vitality, mental clarity and focus, inner peace, and a sustained sense of contentment and love.
Experience the immense power of intentionally pausing as an antidote to overwork, unrelenting responsibilities and desires, and mindless accumulation.
All the silence, peace, and calm you yearn for is the gold that already exists within you. Through the 10 steps of iRest Yoga Nidra, you'll be guided to discover and explore this precious realm that exists in all of us and which is always available.
iRest Yoga Nidra naturally deepens your skills to rest, renew, and remain in peace with a focused mind. It reminds you that your deepest Self is a source of peace and happiness.
Whether you're an experienced meditator or a beginner, this is a practice to support you to connect with an inner calm and contentment during any moment of your life, wherever you are, whatever you're doing.
You'll be guided into iRest Yoga Nidra which incorporates, and gently moves through all aspects of your being: the physical body, breath and energy body, emotional body, thinking body, joy-bliss body, and ego-mind body. Ultimately, revealing your Essential Nature, where you effortlessly remember an ease of being and contented peace – that which you truly are.
This Immersion includes:
Reducing chronic stress by building resilient inner peace
Support for healthy sleep
Simple, powerful tools for meeting feelings and emotions
Enhancing cognitive function, memory, and productivity
Balancing the nervous system for better immunity
Listening to the energy body through BodySensing and BreathSensing
Exploring breathing practices for vitality
Through experiential practice and dynamic dialogue you'll:
Explore the 10-Step iRest Protocol to enhance your meditation practice
Learn how to slow down and reconnect with yourself
Foster wellbeing and cultivate resilience against burnout, stress, and anxiety
Learn effective tools for skillfully meeting difficult emotions and beliefs in daily life
Develop and access an inner resource of wellbeing, ease, security, and peace
Experience BodySensing Source Yoga – a gentle meditation for deep peace
Practice BreathSensing for increased energy and deep relaxation
Awaken to your essential wholeness
Hear what previous students who have taken Immersions with Fuyuko are saying:
"Fuyuko was a kind, compassionate presenter, whose teaching style was enjoyable for its warmth, generosity, humor and clarity. The practices themselves are profound in so many ways and yet simple and gentle, with approachable language and clear steps. A deeply relaxing, nurturing and effective style of meditation."
Anna Preuss
"Gratitude to Fuyuko and her team for the gift of teaching me the practice of iRest. It's a gentle and beautifully constructed relaxation practice that incorporates so many tools for grounding, developing self-awareness and self regulation, and orienting to your values and enhancing meaning in your life. iRest is a valuable tool kit especially in the busy lives we lead."
Immersion Participant in Australia
Further Information
For any further information about this workshop, please feel welcome to contact us on info@yoganidra.nz, or call Neal Ghoshal 021 180 7867.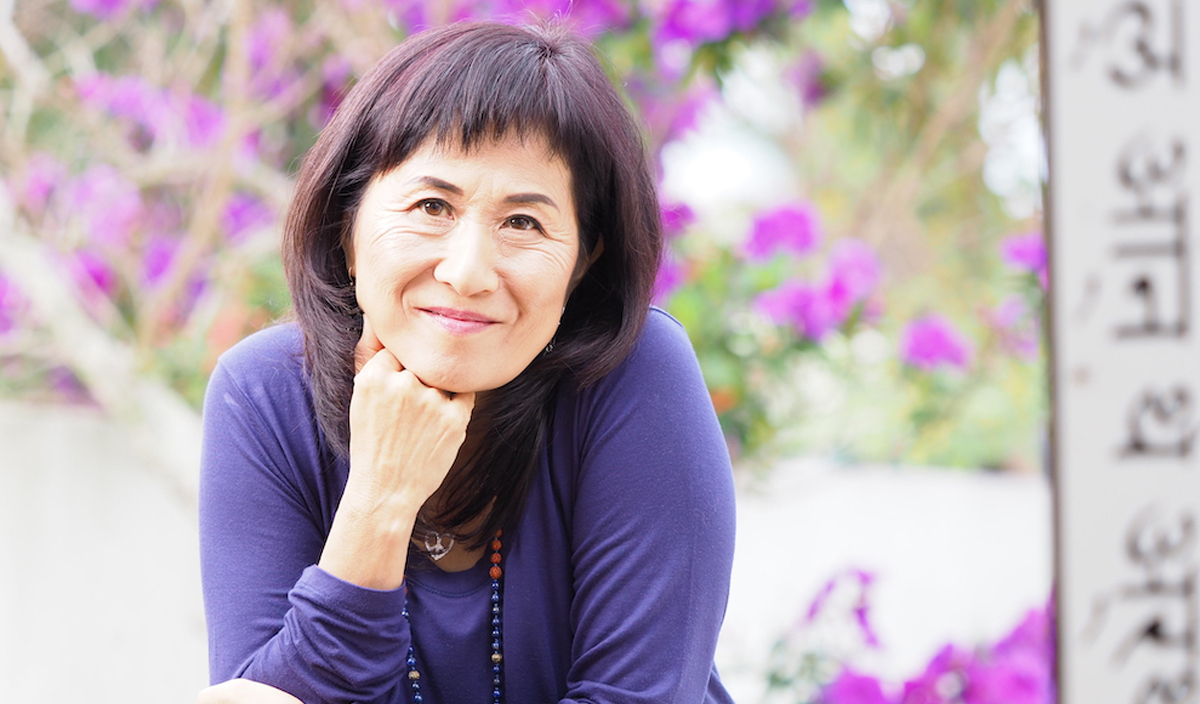 Schedule
Friday 5.30-8pm Evening Session
(we begin at 5.30pm – please make sure you are fully settled in the space by 5.15pm at the latest)
Saturday 9am til 6pm
Sunday 9am til 4pm
Lunch on Saturday and Sunday is from 12.30-2pm
Cancellation Policy
Cancellation fee before 21st September 2022, your full fee will be refunded minus a $75 admin fee. No refund is available from 21st September 2022 onwards.
This is an online event – accommodation and food is not provided.
Scholarships / Financial Assistance
A limited number of partial scholarships are available for this Immersion. Please apply directly to the iRest organisation here.
There is more to life than merely increasing its speed.
Mahatma Gandhi
Fuyuko Sawamura-Toyota is a certified iRest® Senior Trainer, Retreat Leader and Supervisor/Mentor. For the past 20 years she has been deeply committed on the path of Yoga and ancient Nondual wisdom. She is also a qualified Hatha Yoga teacher since 1996.
She incorporates iRest and Self-Inquiry in her teachings of Yoga, Somatic body awareness and meditation at her yoga studio "Prema Yoga" on the Gold Coast, Australia and internationally.
In 2007, Richard Miller, her spiritual mentor, brought to Fuyuko a deeper understanding of living life in a nondual way.  From a life of ever deepening joy, astonishment and Stillness, a heartfelt desire to share these precious teachings has sprung forth.
She teaches and hosts iRest trainings and retreats in Australia and New Zealand. She has been assisting iRest trainings in North America for Richard Miller and other senior trainers.